Streamline Your Telehealth Practice
Simple client check-ins, no downloads, start a virtual telehealth visit in seconds.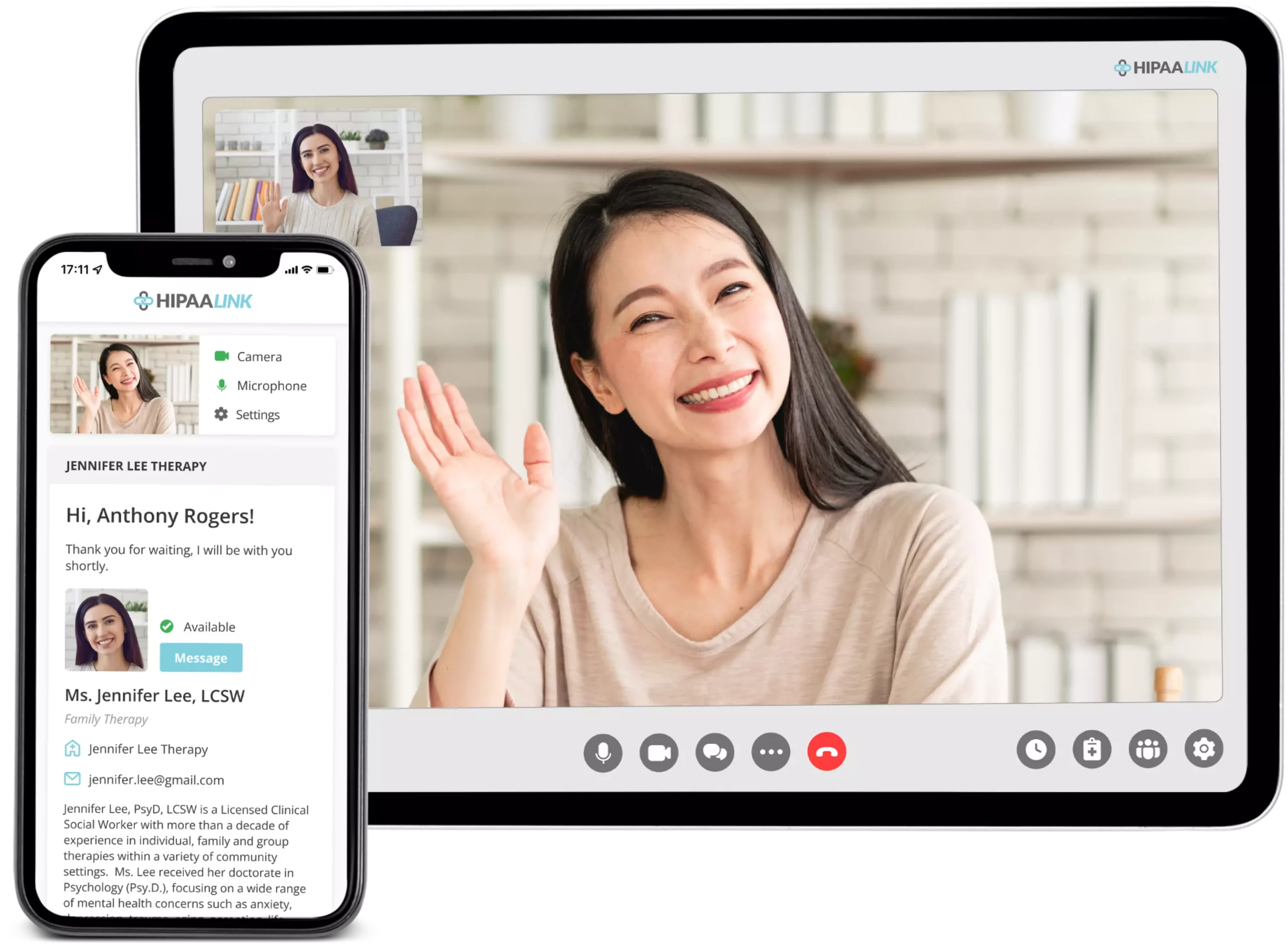 Reliable Connections with 99.98% Uptime GUARANTEED
Tired of dropped calls and app crashes in the middle of a session?  Not with HIPAA LINK!  We studied years of common technical issues to give you the best experience, every call.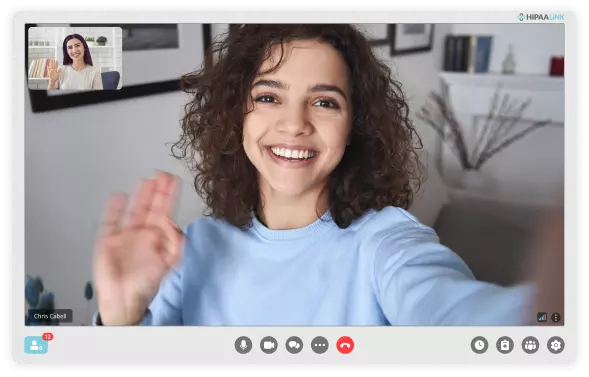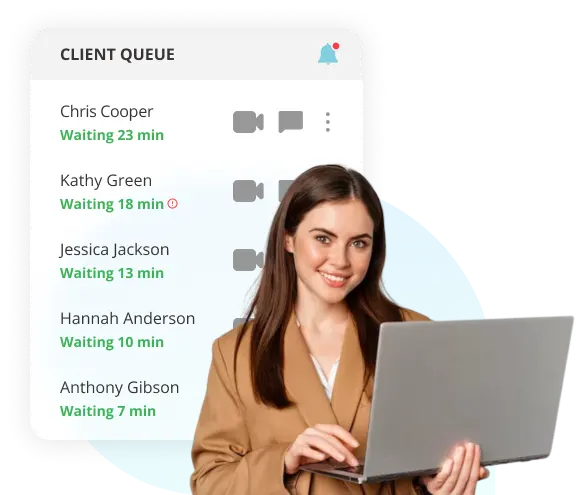 Manage Your Client Queue With Ease!
When a client checks in to your virtual waiting room, they're ready for their visit!  Start a call, send a private chat message, share files, or remove them from your queue.  You're in full control.
Perfect for therapists, counselors, caregivers, and medical professionals who need reliable calls for group therapy.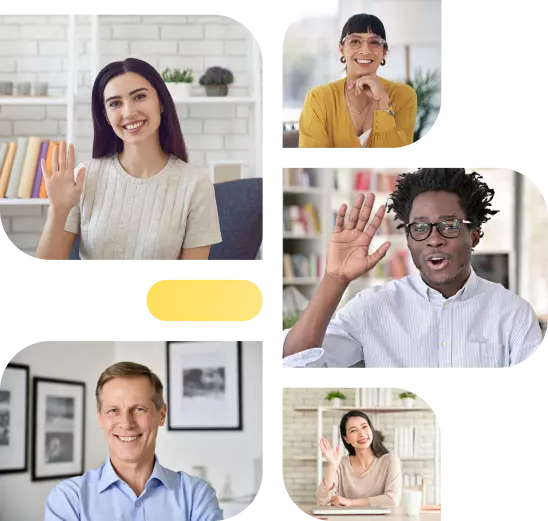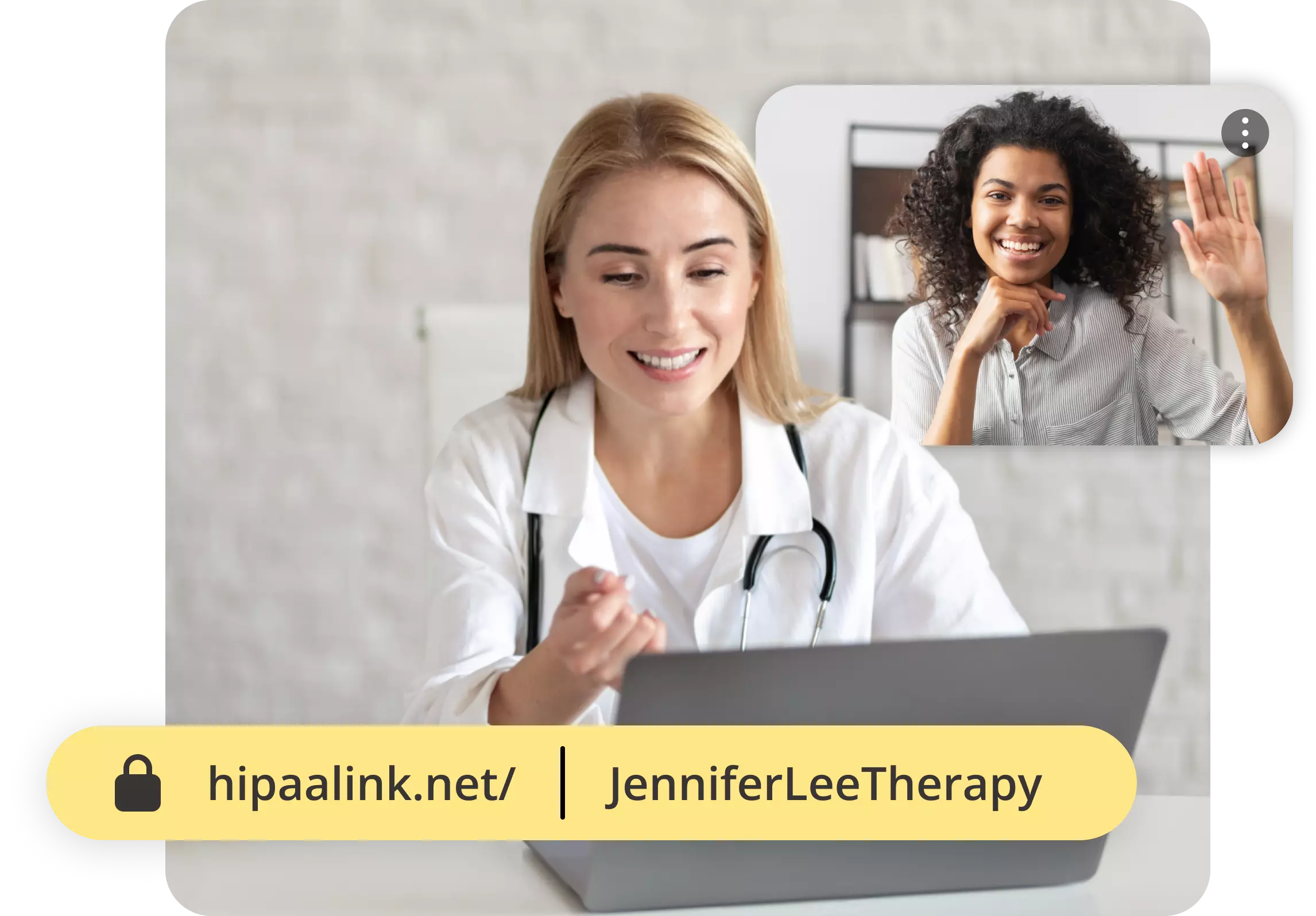 One Unique Link for Providers
Claim your HIPAA LINK and start sharing it with your clients! One simple link is all you need and we make it easy to remember. Integrating your HIPAA LINK into existing EMR's, Scheduling Apps, and Email is as simple as copy + paste.
Superior Video And Sound Quality On Every Call
Your sessions deserve the highest quality in video and audio we have to offer and we would never throttle your connection to save a buck. We use only the best, advanced video technology that will scale to work on any available network, good or bad.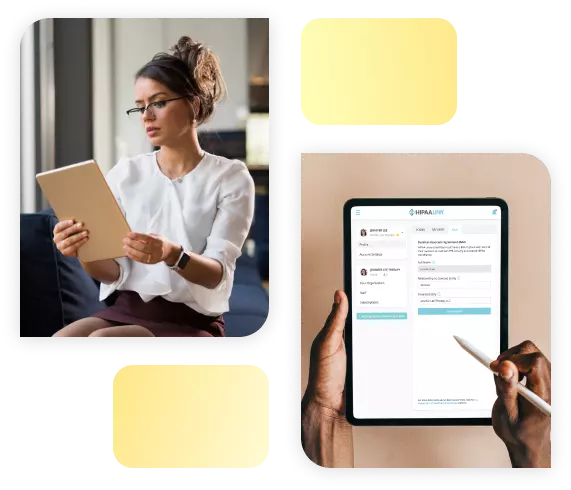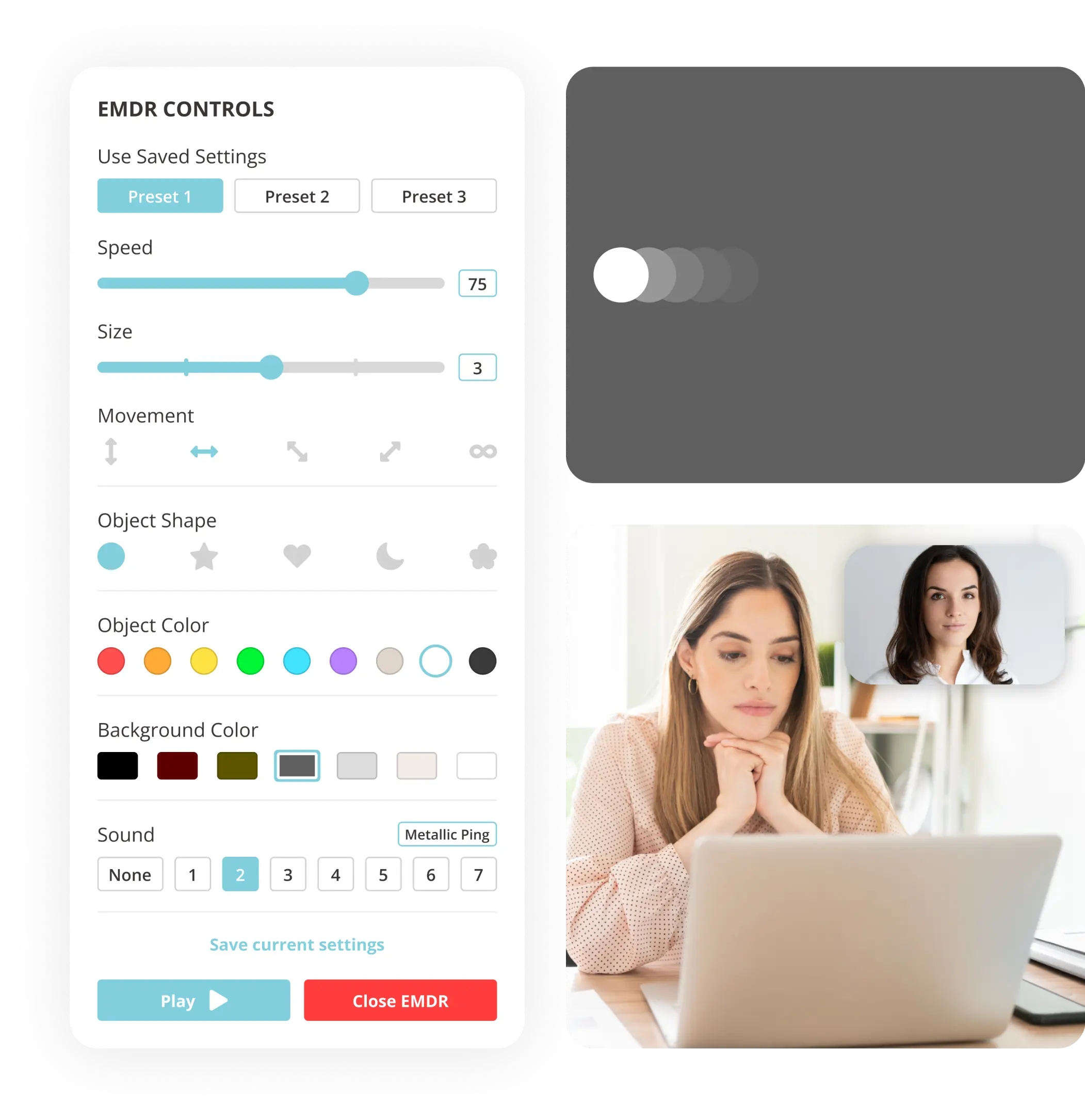 HIPAA LINK provides tools specifically designed for EMDR therapy, allowing therapists to guide clients through the process virtually. Providers can easily adjust the light and sound speed as well as directionality of movement for each client's unique needs.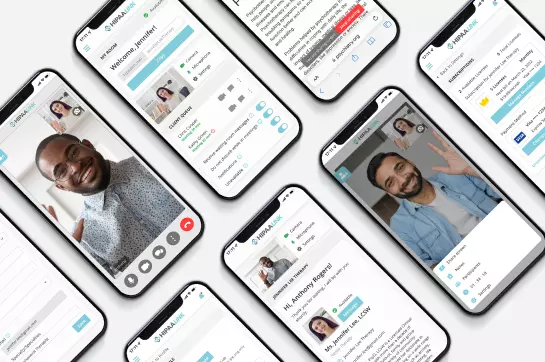 Our goal is to improve patient outcomes and to give providers the best telehealth experience possible. We focus on reliability so that you can focus on offering quality care.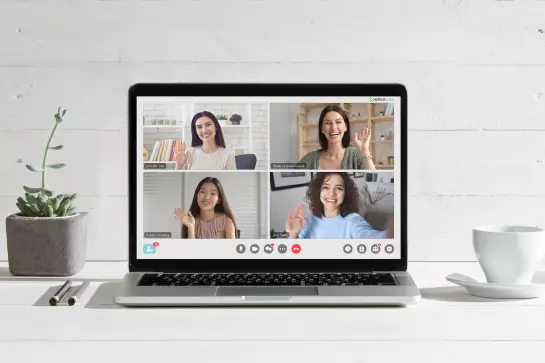 Our team of highly trained support staff are here to help you every step of the way. Contact us any time or check out our Knowledge Base for helpful tips and articles on HIPAA LINK.

"Using HIPAA LINK has made it easier to connect with my clients. The platform is user-friendly and with BAA in head, I have peace of mind. I highly recommend HIPAA LINK."

"HIPAA LINK has been a game changer for my therapy practice – the platform is easy to use and all the features I need to connect with my clients securely are readily available."

"I have been using HIPAA LINK for several weeks now, and I am so impressed with the audio clarity. Out of all the platforms I used in the past, this has the best audio for my patients."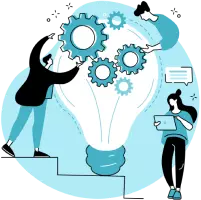 Frequently Asked Questions
How are you different from other Telehealth services?
If you're new to Telehealth, you may be surprised to hear that Reliability and Quality are still an issue for platforms like Zoom, Doxy, and others.  We spent years developing a calming telehealth experience and ensuring calls won't drop or crash.  HIPAA LINK is proud to take the lead in offering an extraordinarily robust platform that will not force you to switch applications or pick up the phone because your telehealth service wasn't working.
HIPAA LINK is a web-based telehealth platform that requires no downloads or installs. Create one personal room link to share with your clients, where they check-in to your virtual client queue. Our highest priorities as a telehealth platform are: stability, reliability, quality, and security.
How do I sign up for a Free Trial?
How do I invite my clients to my waiting room?
When you first sign-up, you will be asked to create your personal room link.  It will look like this: "https://hipaalink.net/<your room name>"  When a client clicks on your link, they will be asked to enter their Name and check in to your waiting room. That's it!
Can I host a group therapy session?
Yes!  You can join up to 16 participants from your client queue. Simply add clients to a call from your queue to begin a Group Session.
HIPAA LINK is only $30/mo. per provider. We offer Monthly subscriptions or take an extra 20% off when paying Annually. Cancel any time.

Connect with your clients securely and seamlessly with
Free 14-day trial. No contracts. Cancel anytime.