Are you experiencing issues with dropped calls, platform crashing, poor sound and video quality, freezing, disconnecting, and refreshing? HIPAA LINK is the right solution for you!
Switch Now and Get 2 Months free, then only $9.95 if you stay.
There's no doubt that in today's world, you cannot work professionally without a video conferencing solution. Here is our side by side comparison so you can clearly see which platform is best for you.
Switch between multiple organizations with one sign-in
Different email logins required,
 per organization
Business Associate Agreement
Requires Pro Account
(Plus, 3rd Party Integration)
Switch between multiple organizations with one sign-in
Different login required, per organization
Business Associate Agreement
Reliable Connections with 99.98% Uptime GUARANTEED
Tired of dropped calls and app crashes in the middle of a session?  Not with HIPAA LINK!  We studied years of common technical issues to give you the best experience, every call.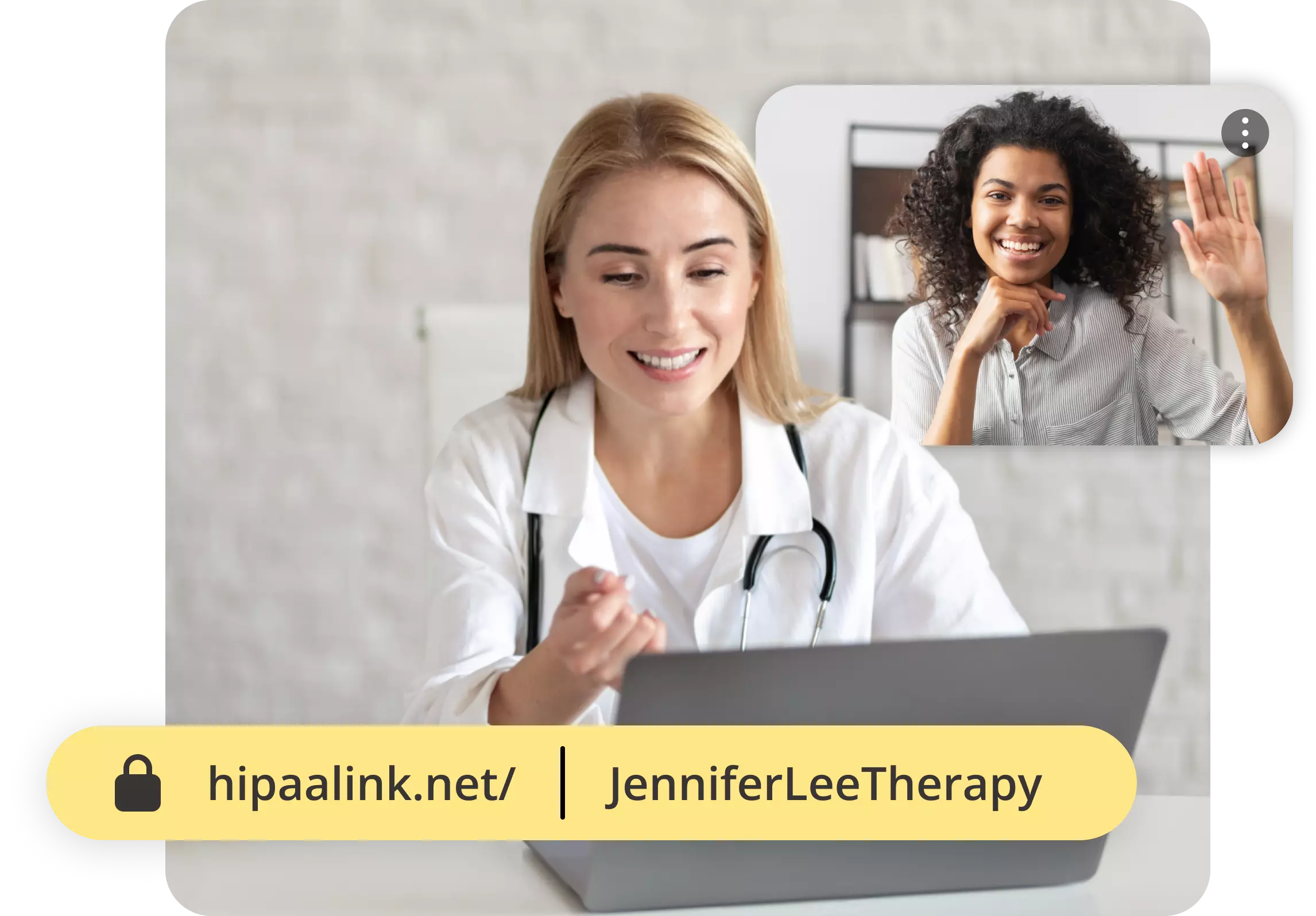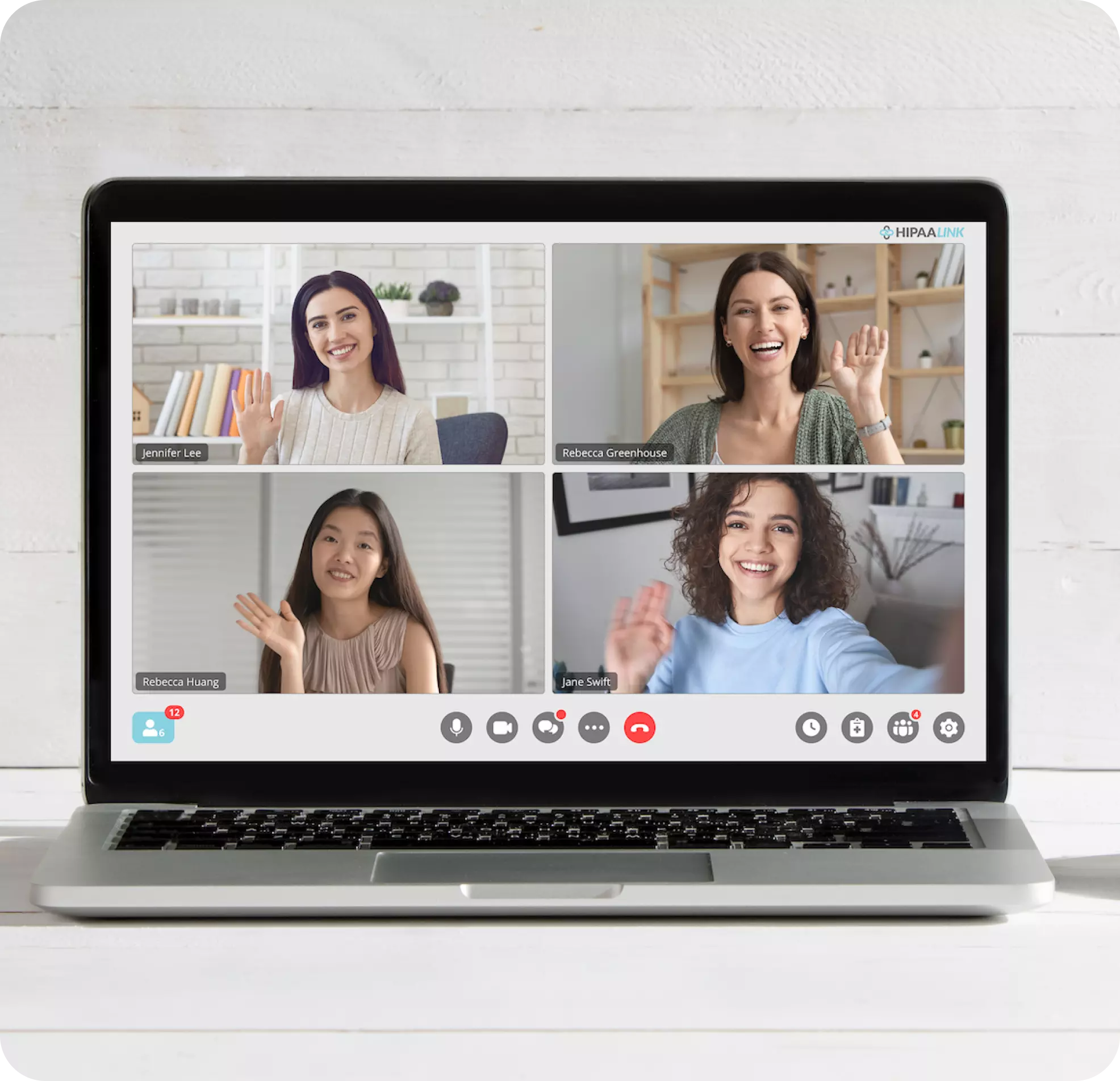 Superior Video And Sound Quality On Every Call
Your sessions deserve the highest quality in video and audio we have to offer and we would never throttle your connection to save a buck. We use only the best, advanced video technology that will scale to work on any available network, good or bad.
Perfect for therapists, counselors, caregivers, and medical professionals who need reliable calls for one-to-one or group sessions.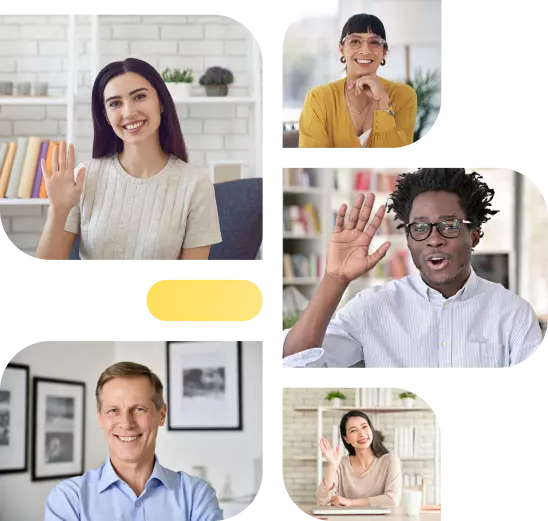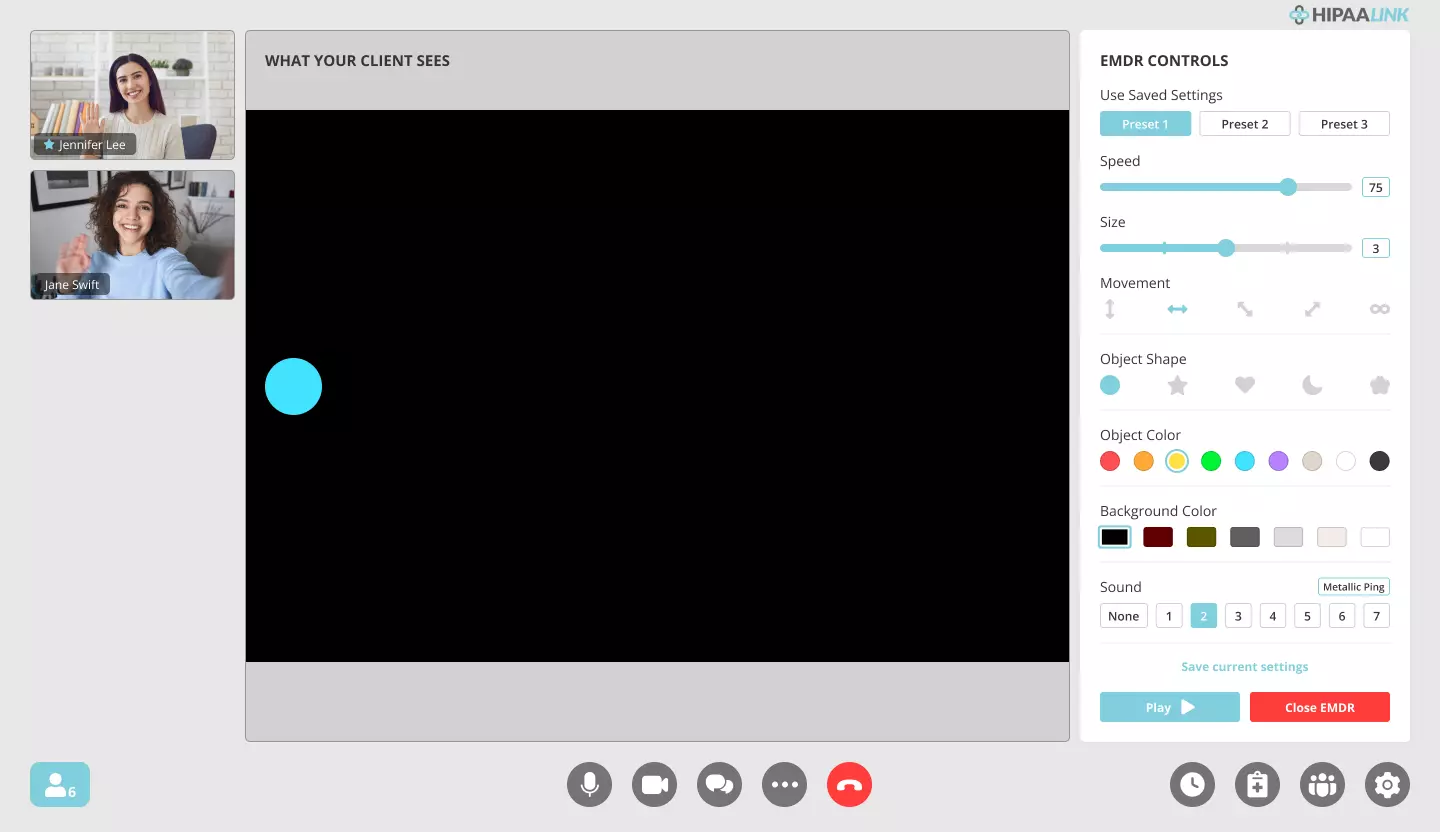 HIPAA LINK provides tools specifically designed for EMDR therapy, allowing therapists to guide clients through the process virtually. Providers can easily adjust the light and sound speed as well as directionality of movement for each client's unique needs.

Who Should Use HIPAA LINK?
Sole practitioners
Large clinics and organizations
Therapists, counselors, caregivers, and other medical professionals conducting appointments via telehealth
Providers who have large group sessions (up to 16 attendees)
People who value reliability and quality in their video calls
People who need a simple solution that won't confuse their clients
Providers who want a convenient built-in EMDR tool
Providers who work under multiple organizations

Providers who want a free to use option available and don't need any extra features
People who don't need to switch between multiple organizations
Organizations that want to have multiple waiting rooms they can transfer clients between, mimicking an in-office experience
Large clinics that want dedicated, branded landing pages for their providers that look and feel like their own site
People who need a real-time interpreter for their meetings
If your employer forces you to use VSee

Connect with your clients securely and seamlessly with
Claim 2 Months Free | Then only $9.95/month!